Fly through the rest of the year with these two fantastic offers during Autumn. Save on both wrinkle relaxers and dermal fillers. Click HERE for more details!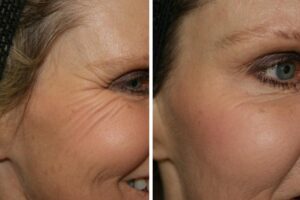 Now you can enjoy having even more affordable treatments EXCLUSIVELY on THURSDAYS  BUT... ONLY UNTIL CHRISTMAS DAY. Wrinkle relaxers for $10/unit OR LESS*! Two products on offer - one a little cheaper than the other. Bookings Essential. CALL 9447 4985 TODAY. Suitable for any of the following: Lines at the sides of the eyes Frown Lines Forehead lines Lip lines Gummy Smile Eyebrow lift Chin Dimpling Downward turned mouth *This offer cannot be used in
Read More...
I am regularly asked how much do I charge fox the "B" product - you know that product that stops your muscles from making a frown, or from your forehead creasing up, or stopping those niggly little lines at the sides of the eyes when you smile? People are constantly bombarded with offers of cheap deals that promise to treat two areas or that will fix all your wrinkles in no time at all and last for months afterwards. You can be charged by the area or region or by the dose, or unit. The real
Read More...