Fly through the rest of the year with these two fantastic offers during Autumn. Save on both wrinkle relaxers and dermal fillers. Click HERE for more details!
Collagen Stimulators are now being created that mimic the results that threads lifts create. Longer lasting, as easy as a dermal filler to inject, safe and affordable. Only EXPERIENCED injectors such as Dr Samer are being trained to use this amazing new product. Call today to find out more of check out this information page: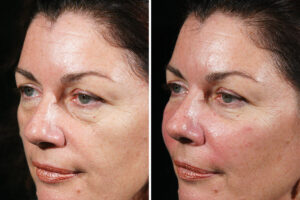 I often get asked the question "what are dermal fillers?". Most people know about wrinkle relaxers as they are in the media all the time. I cannot name the brands but the most popular one has an 'x' at the end, so I'm sure you can figure it out! Unlike these well known products, dermal fillers are a bit more of a mystery. As the name suggests, they fill out areas to create an increased volume in the tissue. If the cheeks sag a little or the lips are losing volume, or the chin and jowls are
Read More...