The Galvanic Facial treatments are suitable for those who would like to look fresher instantly – be it for a special occasion or just to pamper yourself.
The treatment involves using a small handheld device that helps push treatment gels down into the deep dermal layers of the skin to help firstly remove impurities and second, to hydrate and plump up the soft tissues whilst firming and toning.
These images show you some fabulous results that were apparent after a simple half hour treatment.
Cost is $125 per treatment and packages are available for more than 2 treatments.  Ideally, if you love the results, you can purchase a Galvanic Spa Machine and use it at home in the privacy of your own bathroom! This image shows you the changes that can happen – guess which side is the before side!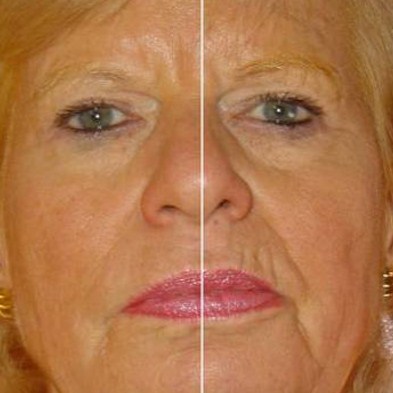 Look the Way You Feel