Dermal Filler treatments aim to increase volume to the areas on the face where there are unwanted deeper lines and shadows.
For this procedure, Dr Samer uses a medical product called hyaluronic acid of which the basic ingredient already exists in our skin. As we age, the volume of this substance and the fat pads around the face are diminished, and this leaves us looking less youthful and fresh.
About the Procedure
The product that is injected is prepared as a clear, non-animal, biodegradable gel that is injected into almost any area on the face where it can be of benefit. Most common areas treated include:
This treatment prevents fine lines and wrinkles between: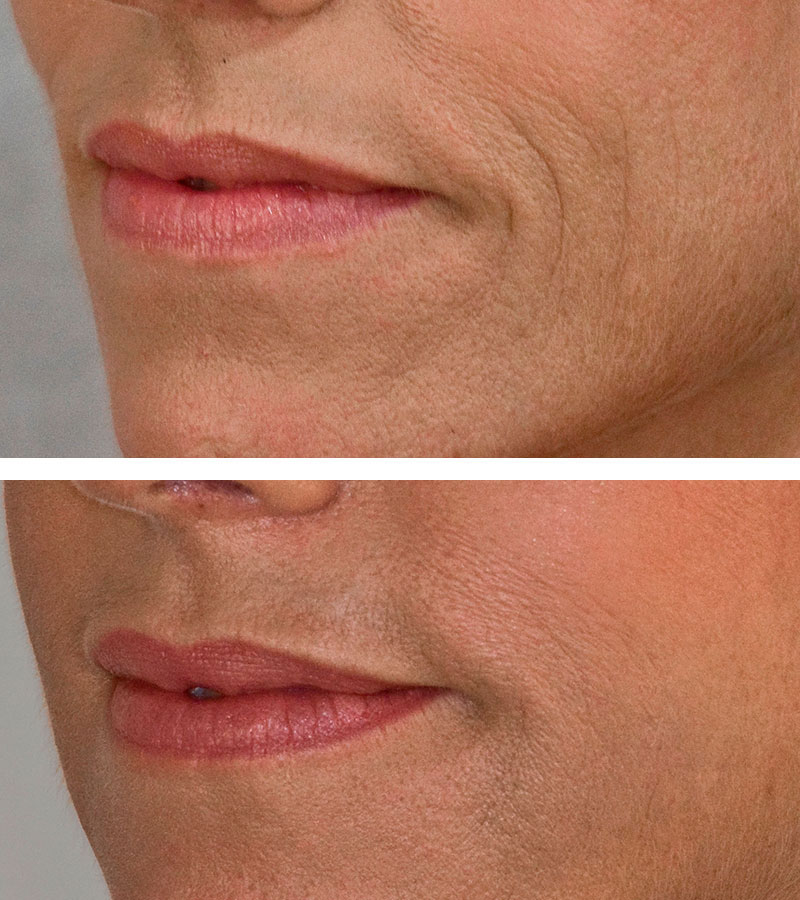 How long will Dermal Filler treatments last?
You can expect the results to last from 6-18 months depending on which product is used, your age, your health, your skin type and the region that has been treated.
What should I know about Dermal Treatment fillers?
The main concern with dermal filler treatments is the risk of bruising. Some areas will bruise more easily than others such as the cheeks, chin and lips but again this does depend on the individual patient and the goal of the treatment being undertaken.
Vitamin and mineral supplements that begin with the letters E, F and G can also increase the risk of bruising so stopping them for a few days prior to treatment may help.
Dr Samer will recommend a bruise cream for you to purchase after your treatment that may help bruising to disappear more quickly.
Before a special event
If you have a special event in the future, then it is best to have dermal filler treatments at least 3 weeks in advance to ensure that any bruising is completely gone.
Newer injecting techniques can reduce the risk of bruising and are routinely used by Dr Samer when appropriate.
Depending on the area to be treated, dermal fillers can be painful if not managed properly. Most dermal fillers are now available with local anaesthetic incorporated in them. Local anaesthetic can also be used in addition along with ice and other regimes.
If you have any concerns about pain management, you should always discuss this prior to any treatment with Dr Samer. Dr Samer works hard to ensure your comfort is maximised.
How long will the Dermal Filler treatment take?
A Dermal filler treatment will take between 15-30 minutes. You can return to your usual routine immediately. However, it is best if you can stay upright for several hours, drink plenty of fluids in the first 24 hours, and avoid becoming too dehydrated to ensure the product can take in as much water as possible. Ice can be used to minimise bruising.